A couple of weeks ago we stayed near
Dick

Blick's

Art

Supplies
in New

York

City's

Noho

area. Best vacation in a while.
Today, I was cruising Blick's site, thinking about the hand-ground oil paints I'd seen there (and lust after to this day), when I decided to look at

easels

.
These ones
really grabbed my attention. I will be building my own "his and her's"versions this summer.

Look for photos by fall.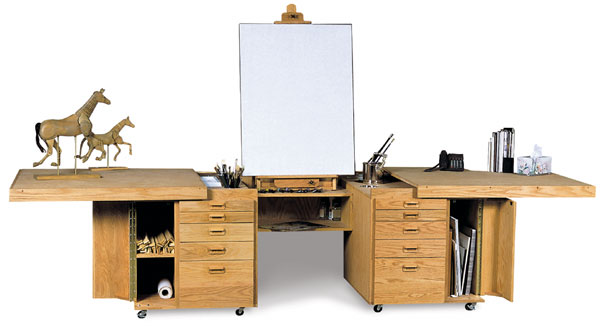 The second one is do-able.

(This is the one and only
time I have used an image that isn't my
own on this site.)