Saturday, June 30, 2007
More of

Fabriano Classic Artist's Journal

book four
here
.
Thursday, June 14, 2007
A couple of weeks ago we stayed near
Dick

Blick's

Art

Supplies
in New

York

City's

Noho

area. Best vacation in a while.
Today, I was cruising Blick's site, thinking about the hand-ground oil paints I'd seen there (and lust after to this day), when I decided to look at

easels

.
These ones
really grabbed my attention. I will be building my own "his and her's"versions this summer.

Look for photos by fall.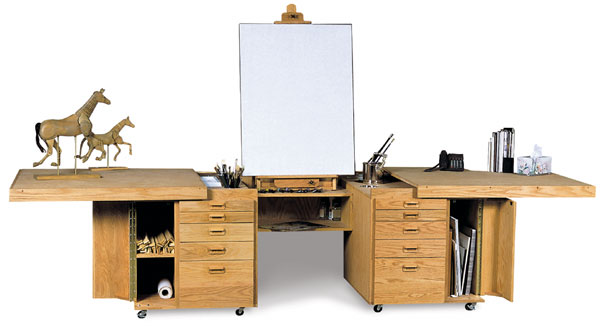 The second one is do-able.

(This is the one and only
time I have used an image that isn't my
own on this site.)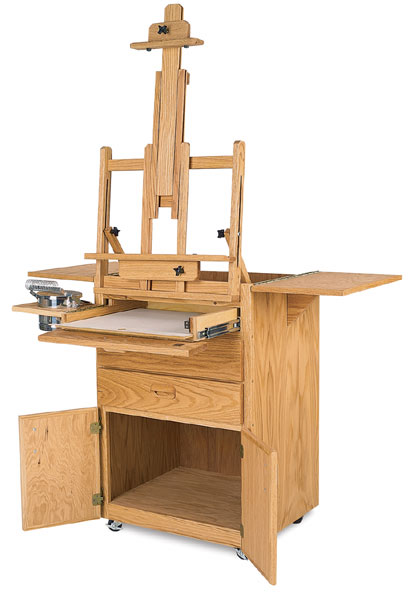 Thursday, June 07, 2007
Another painting from the show.
(Scarborough Pine trees with Berm)







Well... I can't claim the opening was any sort of a major social event. For all I know the only guests were Glen Downer, Lori Asaro and Vince Ng of Onland Navigation and Design, who graciously downed-tools and drove all the way downtown from Scarborough to see what Angela had got around to hanging. I hung around for a few moments after they left and then after a word or two with Angela, the curator I also left.

I was a little surprised by the relatively small space that ended up being 'appropriated' for the show, but, she hadn't been able to install the second bar for hanging pictures. Basically, I just took a bunch of paintings and the digital photo prints and told Angela to hang what she wanted and had room for. As it turned out the only painting hung was the double one on the Invite and the photos. AS the say, if you don't want to be disappointed, lower your expectations...My expectations were quite modest. Mostly, I'm pleased to have something new for my CV, and to keep
moving forward.